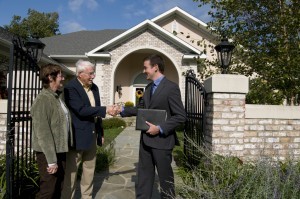 After a thorough review of the real estate market, you've found your dream home. Now, you just need to submit a fair offer that the home seller will accept. Regardless of whether you're shopping for a home in a buyers' market or a sellers' market, you'll want to avoid the risk of submitting a "lowball" offer, i.e. an offer that a home seller will turn down immediately. Remember, if you want to land your ideal home, you'll likely need to submit an offer that is attractive to a home seller. And if you know what it takes to minimize the dangers of submitting a lowball proposal, you'll be better equipped to secure your dream house quickly. Making a fair offer on a home is simple – here are three tips to ensure you can avoid the dangers of submitting a lowball offer:
1. Review the Real Estate Market.
As a diligent homebuyer, you've probably checked out dozens of residences in your search for the perfect home. Along the way, you might have even noticed that home prices vary depending on the size and condition of a residence. The real estate market remains in a constant state of flux, and what a home is worth today is unlikely what it is going to be worth in five years. However, a homebuyer who evaluates real estate market trends as well as prices of similar homes in a particular area should have no trouble submitting a fair offer on his or her dream house.
2. Evaluate the Condition of the Home.
Keep in mind that the condition of the home may impact its short- and long-term value. Thus, you should try to submit an offer that accounts for the overall condition of a residence. For instance, a home's old furnace may need to be replaced in the near future, and doing so could prove to be both costly and time-consuming. But if you consider the cost of a new furnace installation in your proposal, you may be able to justify submitting an offer that is below a home seller's initial asking price. Or, in some cases, you may be able to convince the home seller to repair or replace this furnace to seal the deal.
3. Understand Your Budget.
You've been pre-approved for a mortgage and know your budget for a new home. When you submit an offer, you should keep your budget in mind and ensure you'll be able to make the mortgage payments if a home seller accepts your proposal. A homebuyer who understands his or her budget can explore residences within a set price range. And ultimately, this homebuyer will be able to eliminate the chance of submitting a lowball offer on a house that he or she may be unable to afford down the line. When in doubt, don't be afraid to discuss your options with your real estate agent, too. This professional can offer insights into how much similar homes in an area have sold for recently, along with other housing market resources and tips to help you secure a house at a fair price. Avoid the dangers of submitting a lowball offer on a home, and you'll be better equipped to land your dream residence without delay.